Discovering Yidong Xinag Summer STEAM Camp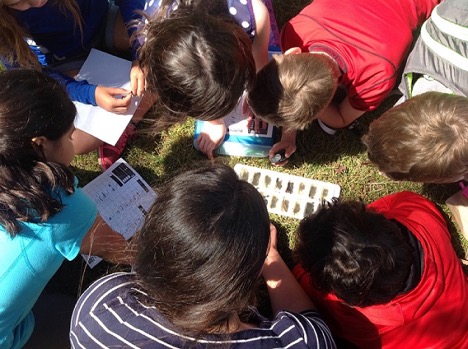 This year, Wisdom of the Elders, Inc. completed our fourth summer of Discovering Yidong Xinag* and our Peer Mentor Program. In partnership with Beaverton School District, our Summer STEAM Camp was held for 25 students from June 20-23th.  Wisdom's Summer STEAM Camp was also held in July in partnership with the Native American Youth and Family Center.
Students learned how climate change is affecting traditional First Foods by exploring traditional ecological knowledge and modern science techniques. Campers, peer mentors, and educators have all had chances to get their feet wet and hands dirty as they explored the creeks and natural areas around us and make discoveries and more connections to their place on earth.  We have had a great time visiting locations in the Portland Metro area including Dirksen Nature Center, Greenway Park, Quamash Prairie, Smith and Bybee Natural Area, and Willamette Falls.
Native peer mentors were trained to connect and share their understanding while leading students throughout the camp. This year's peer mentors are also producing short videos about different days of the camp, showcasing what they learned during their time with the students and community partners.
Many thanks to our community partners including the Tualatin Soil and Water Conservation District, Tualatin Hills Parks and Rec, Metro, Johnson Creek Watershed Council, Portland Parks, and Friends of Mycotechnologies.
This program is funded by Metro, Portland Development Commission, East Multnomah Soil and Water Conservation District, Running Strong for American Indian Youth, Gray Family Foundation, Charlotte Martin Foundation and Diack Ecology Education Program.
*Yidong Xinag means "the old wisdom" in Deg Xinag dialect of Athabascan.