Wisdom Gardens, Winter Solstice – 

from the desk of

 

Rose High Bear
As Wisdom Gardens rests for the winter and we prepare for Winter Solstice, I am reflecting on the year, my life, and Wisdom's shared vision for the future of our people.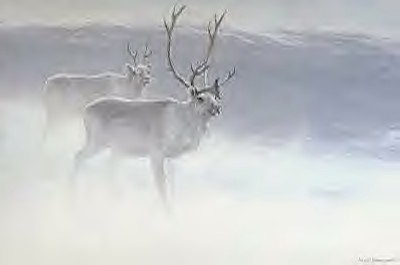 My sub-arctic heritage reveres Winter Solstice as the holiest time of the year – the time to remember and grow closer to our Athabascan (Deg Hit'an Dine) heritage and its cultural greatness. Our values are rich and enduring.
Despite centuries of historical trauma, our people and our subsistence way of life have continued to thrive. They remind us who we are as Deg Hit'an Dine descendants.
---
Remembering Nelson Mandela – 

from the desk of

 

Rose High Bear
Today, the world continues to reflect on the life of the late Nelson Mandela, hereditary leader of the Thembu peoples. I'm touched that, along with all of his titles and accomplishments, he was also a gardener. An excerpt from his autobiography, Long Walk to Freedom, reveals his rich values and spirit:
"To survive in prison, one must develop ways to take satisfaction in one's daily life. One can feel fulfilled by washing one's clothes so that they are particularly clean, by sweeping a hallway so that it is empty of dust, by organizing one's cell to save as much space as possible. Just as one takes pride in important tasks outside of prison, one can find the same pride in doing small things inside prison.
"Almost from the beginning of my sentence on Robben Island, I asked the authorities for permission to start a garden in the courtyard. For years, they refused without offering a reason.
---
An Evening of Love and Laughter – A Benefit Concert for Wisdom of the Elders
Peter Yarrow, of Peter, Paul & Mary fame, brings his inimitable talents as a singer and songwriter (remember "Puff the Magic Dragon" and "The Great Mandala") to town for a concert to benefit Wisdom of the Elders on Valentine's Day, Feb. 14, 2014, at Augustana Lutheran Church in Northeast Portland.
For more than 50 years, imagine, Peter has delivered iconic performances of folk classics "Blowin' in the Wind" and "If I Had a Hammer" and dedicated his life to social justice, peace activism and educational initiatives. In short: His mission is to seek and work for a better world. Click Here to Read More…
---
Indigenous Response to Climate Change
Wisdom of the Elders Radio is producing it's fourth series of American Indian public radio programs.
Employing a higher level of multimedia journalism – high definition audio and video, science journalism, and new media web content. We are accepting input regarding scientific and cultural content from tribes, tribal colleges, science universities and federal agencies.
Click Here to Read More…     (Click Here to listen to Series 1-3)
---
Be Part of Our Story – Become a Friend of Wisdom
Your one-time or recurring donations help continue our work of Native American cultural preservation, multimedia education and race reconciliation.
As a Friend of Wisdom, you support:
Discovering Our Story Program, our health and wellness initiative
Wisdom Gardens, indigenous foods micro-enterprise
Wisdom Radio, Series Four: Indigenous Response to Climate Change
The Wisdom Project, our Native youth leadership initiative
Northwest Indian Storytellers Association's annual tribal storytelling workshops and festival